Repp stripe ties are a staple of a classic men's wardrobe. These diagonally-striped silk ties in a variety of color schemes can pull together almost any look, and can be easily worn at different levels of formality. Originating in Great Britain, the repp stripe design has been adopted as a cornerstone of American menswear and of Ivy Style in particular.
Figure 1: The repp stripe traditionally runs from left shoulder to right hip or "from heart to sword."
The repp stripe necktie originated in the 19th Century among servicemen in the British military. At that time, each regiment had its own culture, doctrine, and history, which were part of its members' identities. Often a young man would join the same regiment that his father had served in, carrying on the family tradition. In order to maintain this important sense of identity out of uniform or after leaving service, regiments began to develop neckties which drew inspiration from the aesthetic schemes of their regimental flag or "colours". These colors were woven in a ribbed silk with stripes running diagonally across, pointing from the wearer's left shoulder to their right hip or, as the saying goes, "from heart to sword."
The concept of the regimental stripe was expanded over time as gentleman's clubs and private schools developed their own necktie designs. The style became known as the repp stripe after the repeating ribs of fabric in the silk weave. After the First World War, as advances in communication made modern styles more important in the clothing industry, American clothiers took their cues from the British and adopted the design as well. In order to avoid directly copying the British schools' or regiment's ties, American repp ties were traditionally oriented the opposite direction, with the stripes pointing from the right shoulder to the left hip.
Figure 2: Repp stripe designs exist for regiments, clubs, and schools across the English-speaking world.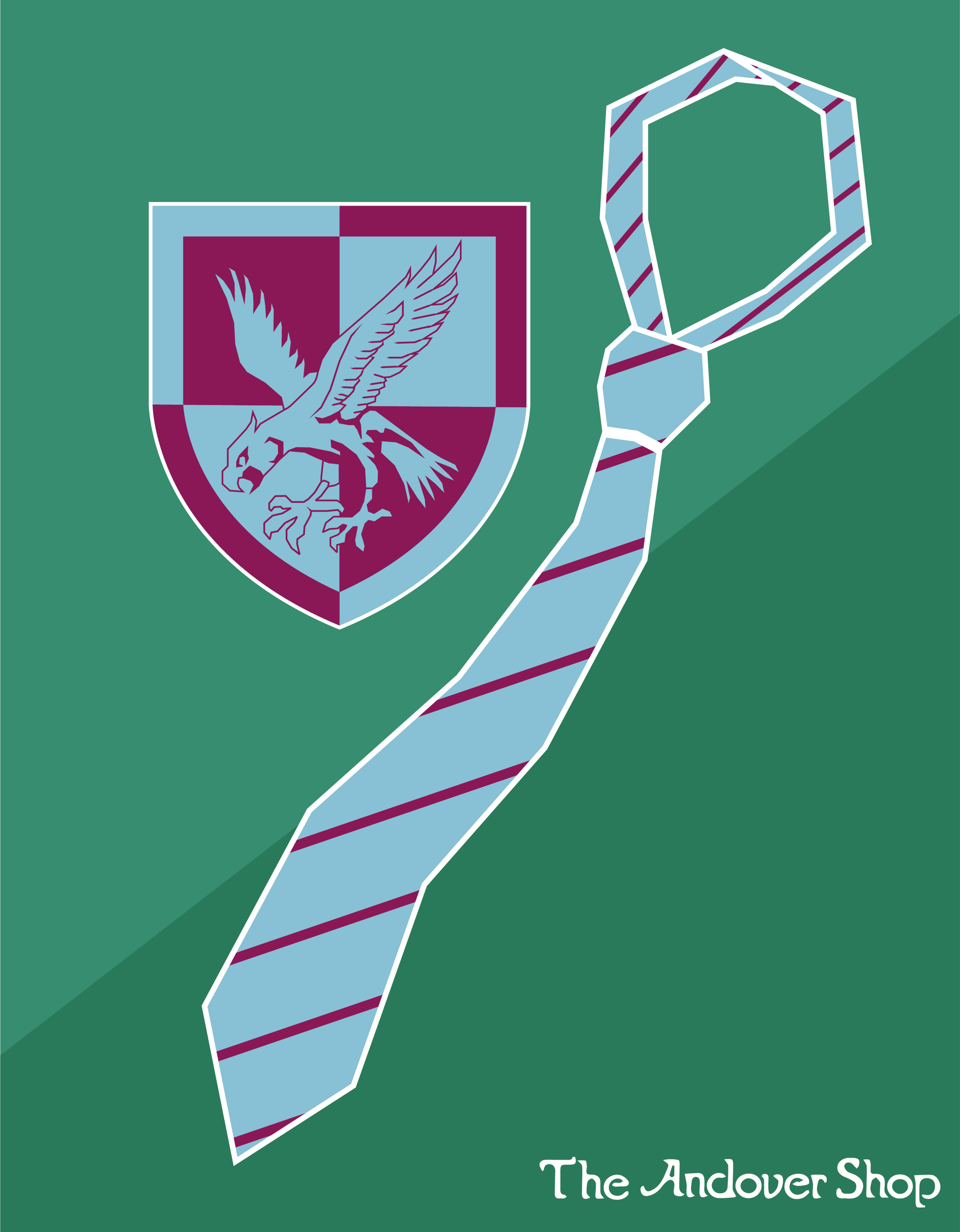 The Repp Stripe Tie Today
Necktie styles have covered a lot of ground since the 1920s, from bright hand-painted designs to dense paisleys. However, the repp stripe has remained popular for its subtle style and classic associations. Today, The Andover Shop carries repp stripe ties in both the British and American styles, designed in a variety of colors to suit any wardrobe. If you're interested in adding a new tie with a sense of history to your collection, please visit our online store or stop in at either of our locations.
Figure 3: The Andover Shop carries repp stripe ties in a variety of colors and designs.