Evolution from Athletic Wear
Before the 1930s, athletic wear often consisted of an unstructured sport coat or a sleeveless sweater, which would allow freedom of movement while keeping the wearer relatively warm. In colder, windier weather though, athletes needed a layer that would protect them from the elements while allowing their bodies to move and breathe. Some early windbreaker designs included button-front unlined leather jackets or canvas pullovers, each of which had their own drawbacks, but with the invention of the zipper, a new windbreaker was developed which would become a menswear mainstay: the Baracuta jacket.
The invention of the Baracuta jacket is contested. Its namesake company, the raincoat manufacturer Baracuta, developed its model G9 jacket in the early 1930s, while the Grenfell company created an identical jacket around the same time, which they now refer to as the Harrington. This jacket, which both companies produce to this day, is characterized by a stand collar that fastens with two buttons, a zipper closure, angled front pockets, and knit cuffs and waistband. Developed primarily for golfers (hence the "G" in G9), the full fit of the Baracuta allows for ease of movement, while the knits and tightly-woven shell lock out wind and rain.
Figure 1: Grenfell has been producing this golfing jacket since the 1930s.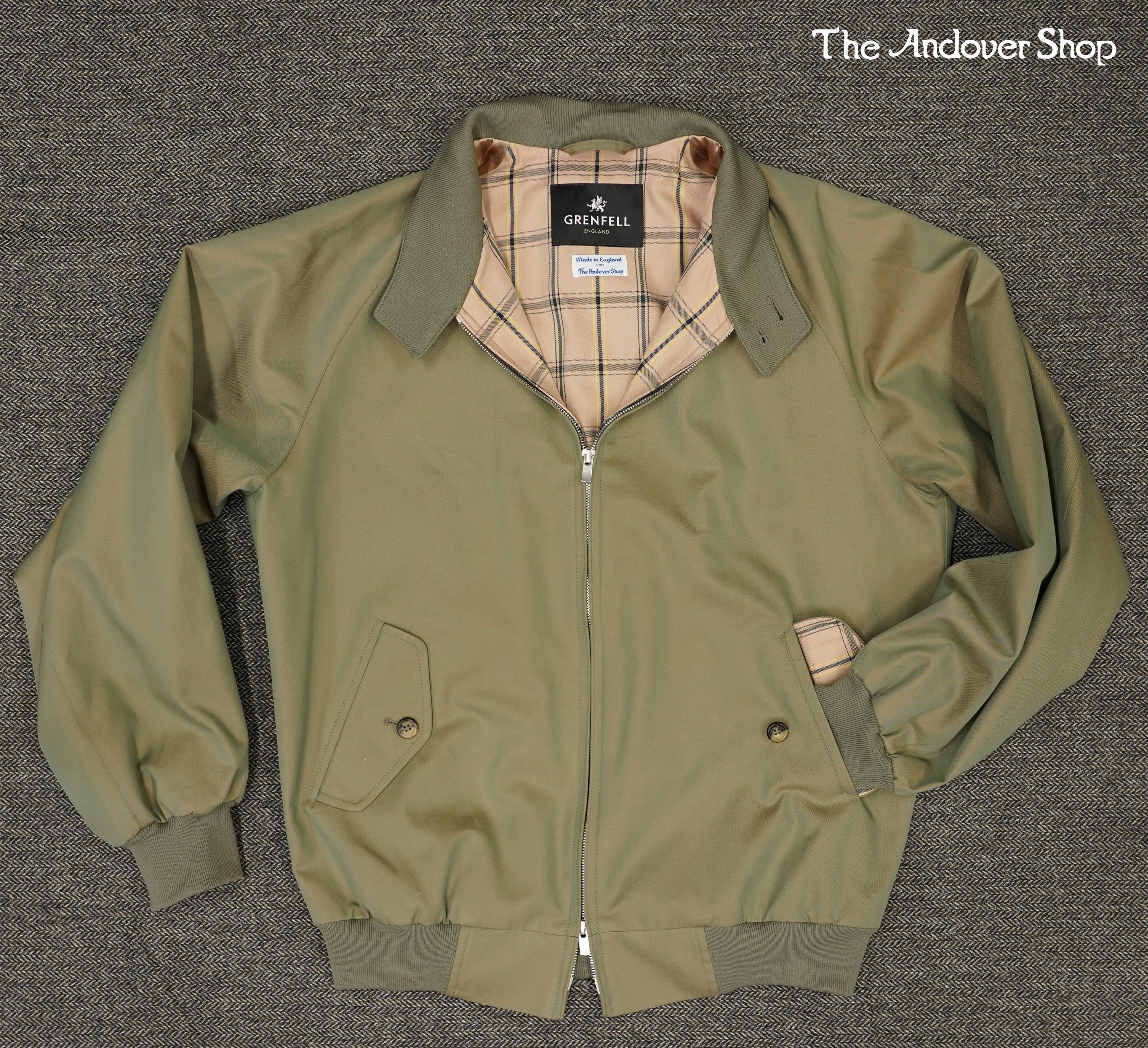 Popularity with Pop Culture Icons
The Baracuta's comfort and practicality made it immediately popular, and it spread to North America in the kit bags of World War II servicemen who bought them from British stores. Soon US manufacturers like Macgregor, Van Heusen, and Sears were producing their own, and the Baracuta became a classic casual jacket of the post-war years. Seen on the backs of celebrities like Steve McQueen and Frank Sinatra, it also appeared on the large and small screens, worn by James Dean in Rebel Without a Cause and Ryan O'Neal on the television series Peyton Place. The jacket even picked up another name, becoming known as the Harrington jacket after O'Neal's character, Rodney Harrington.
Figure 2: The Baracuta jacket was popularized by actors like Ryan O'Neal, Steve McQueen, and Elvis Presley.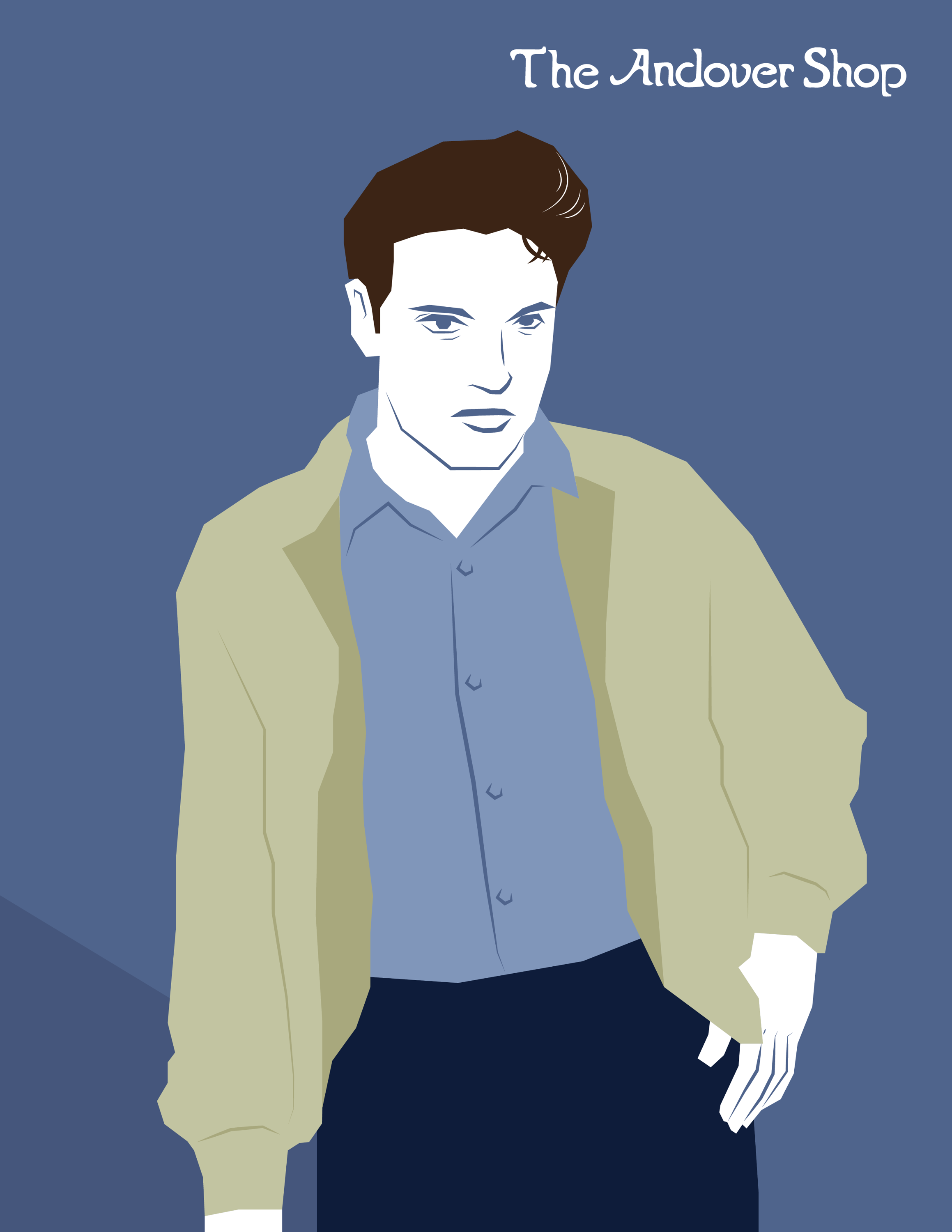 Baracuta Jackets: A Springtime Staple
The Baracuta's availability at a variety of price points, as well as its pop culture significance, made it an icon of mid-century menswear. Even as styles have changed since the 1960s, the Baracuta has been available for fans of classic films and classic style. The recent popularity of 1960s menswear spurred on by several tv series of the 2000s and 2010s has caused a resurgence in the Baracuta's profile, and it is available again from a variety of manufacturers, including some that have never stopped making it.
The Andover Shop stocks Grenfell's classic version of the Baracuta in two colors (khaki and iridescent green) of their cotton twill. This iconic jacket is available at both of our locations, as well as on our website, and is a versatile addition to your wardrobe for Spring, Summer, and Fall.
Figure 3: The Baracuta jacket in Grenfell Cloth is an ideal spring jacket.