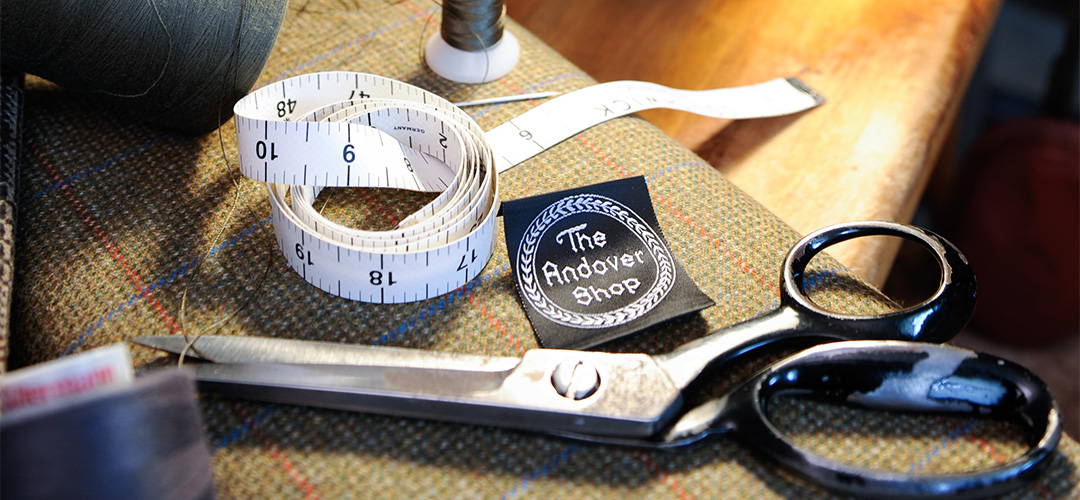 The Andover Shop is one of the finest menswear stores in the country,
The Andover Shop is an American menswear institution, representing the confluence of tradition and style for over seventy years.
The Andover Shop continues to provide made-to-measure service to generations of students and professionals. The timeless cuts and superior fabric of our clothing remain the same, as does the attitude it takes to wear them. Our commitment to offering the best materials and tailored service has earned The Andover Shop a reputation that endures today. The Andover Shop is one of the finest menswear stores in the country, providing institutional knowledge built on decades of experience to give customers unique garments that will last a lifetime and more.
At The Andover Shop, we provide classic traditional garments that are both timeless and interesting. Don't believe us? Come in and see for yourself.
We guarantee satisfaction with our garments, whose style and materials last a lifetime. If you're unhappy with what you got, tell us. We'll make it right.
We offer something others don't – unique one-of-a-kind garments crafted using only the finest materials along with a lifetime of learning and living the trade.
The proof is in the tailoring. Come in and we'll show you at our shop.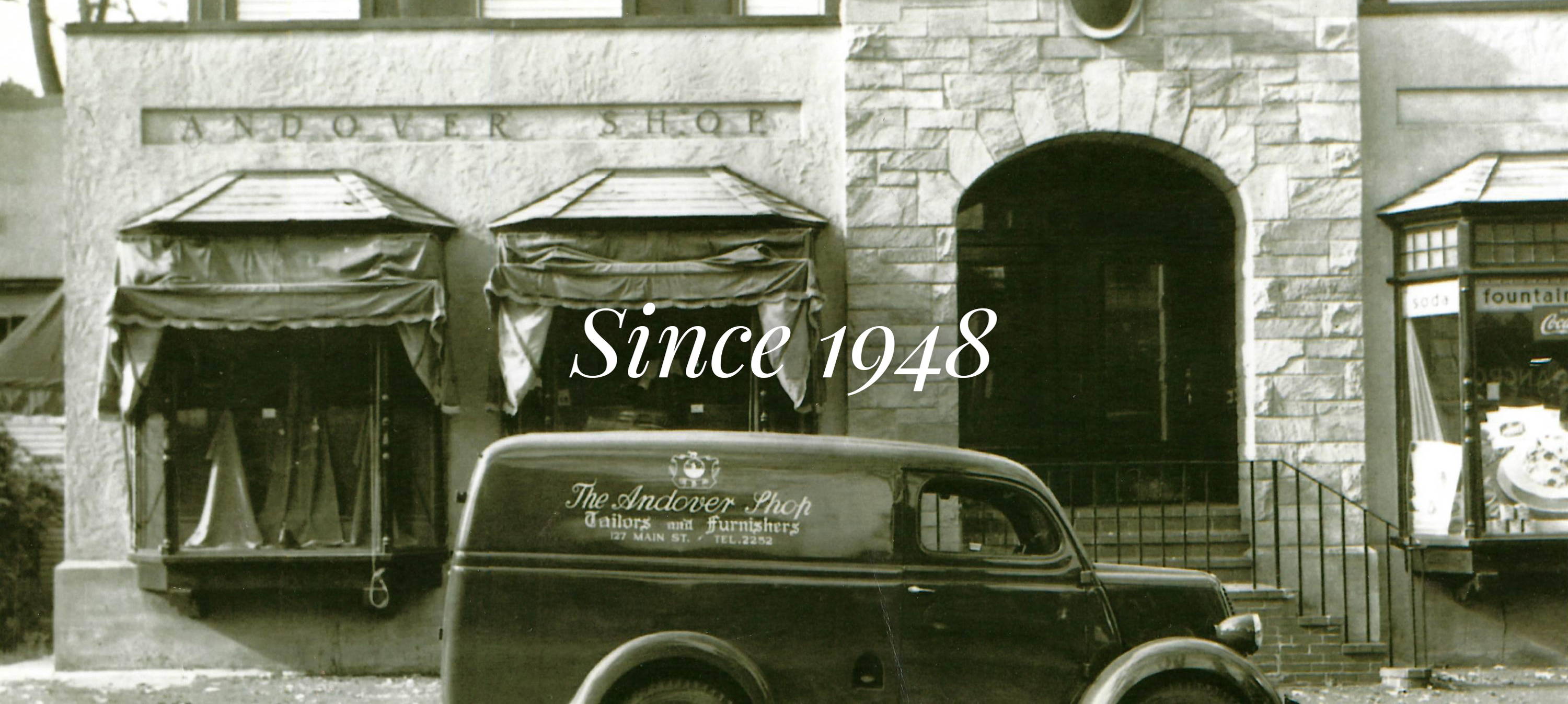 ---
Steeped in tradition, The Andover Shop has outfitted a list of coveted clientele since 1948 with the finest classic, ivy-style menswear serviced by our team of expert tailors. With little online presence until recently, we're looking to reach even wider audiences while preserving the rich heritage that keeps customers coming back for generations.
Tradition meets innovation with our made-to-measure service. Whether you're looking to express yourself through custom details or duplicate a favorite item of clothing, our in-house experts take your fitting experience to the next level by accommodating your exact measurements with the utmost attention to detail.
We believe classic style can make a bold statement, acting as a canvas for several ways to personalize your look. Browse our selection of colorful accessories or allow our expert tailors to add a unique finishing touch to your garment.
The finest materials from around the world are tailored exclusively to your measurements and style, meaning garments from The Andover Shop are as unique and eye-catching as they are premium.
Quality products, quality service. My wife and I always feel at home in the Cambridge store. We always have enjoyable conversations with staff and are never pressured to buy. I always find interesting products to purchase.
The Andover Shop continues to uphold the values of the traditional American garment shop and has refused to cut corners or follow trends. Its made-to-measure program is incredible and unmatched by few stores in America.