Classic men's clothing is all about details, about the smallest changes that make a piece of clothing look its best. Altering the length of sleeves becomes a matter of quarter-inches, finding the best look for the wearer's bodily proportions. Menswear enthusiasts tend to have strong opinions about button stance, the gorge of their jacket's lapels, or the taper of their trouser legs. Even details that are so minor they might escape someone else's notice can be an important part of your enjoyment of the finished product. The Andover Shop is proud to provide one such detail: hand-worked buttonholes.
Figure 1: Custom buttonholes are prepared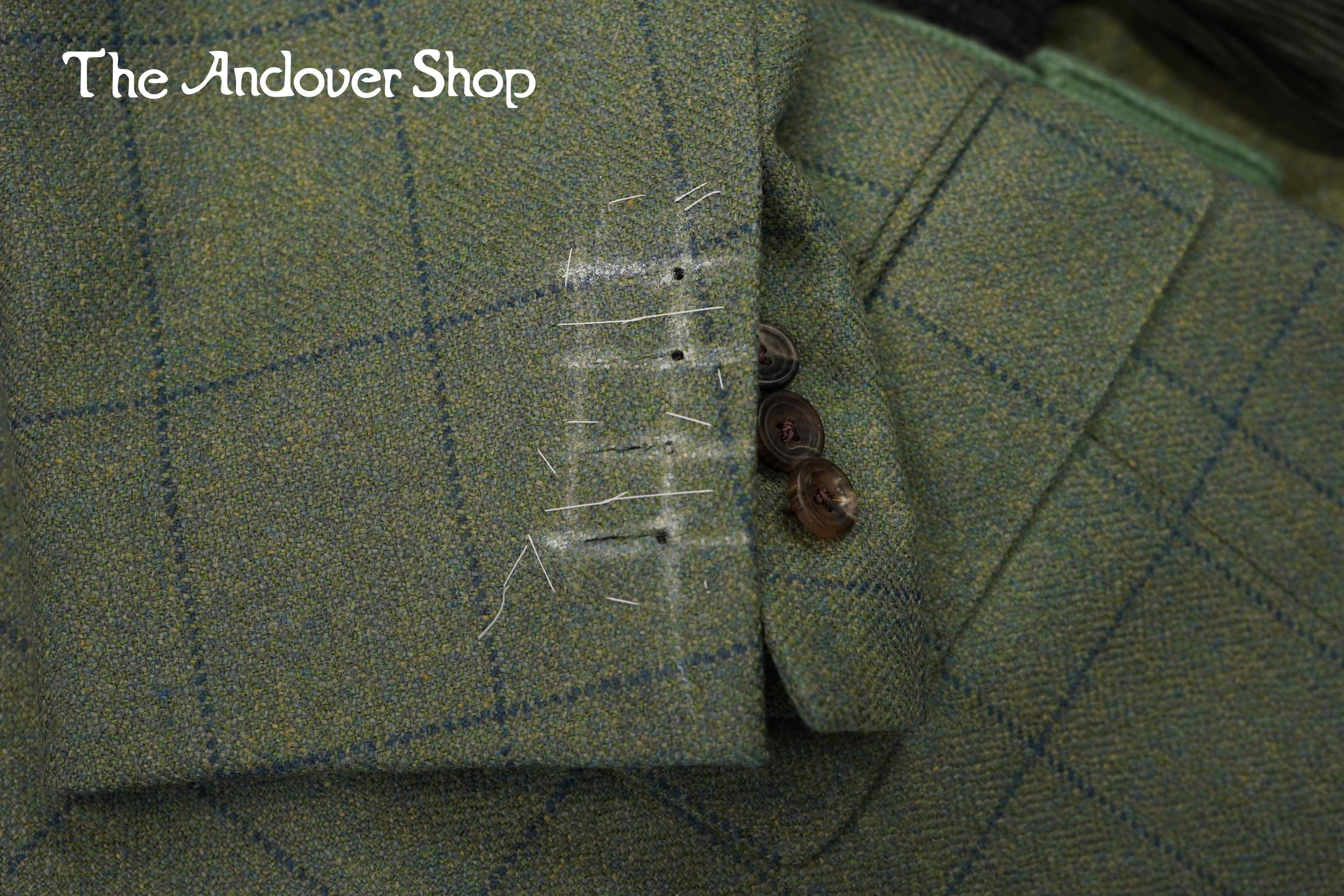 History of the cuff button
Functional cuff buttons date back at least as far as the invention of the modern suit, in the early 19th Century. At this time, suits and sportcoats were as much practical items of clothing as status symbols. Farmers, gamekeepers, and doctors were expected, even required, to wear a jacket even while doing the messiest parts of their jobs. Savile Row, now known as the home of English tailoring, was originally populated by doctors, and when tailors began to settle in the neighborhood, the two professions worked side-by-side. For these reasons, cuff buttons that allowed the wearer to roll up his sleeves to keep them clean became known as "surgeon's cuffs," and are now considered a marker of high-quality menswear.

When suit jackets and sport coats are sold off the rack, they rarely come with working buttonholes on the cuffs. This is for a good reason: if the length of the sleeve is wrong for the wearer, it cannot be adjusted at the cuff end due to the existing buttonholes. This renders what is usually a relatively simple alteration much more complex, as the jacket has to be disassembled at the shoulder and shortened from there, which is time consuming and can affect the jacket's proportions or fit in other ways. Jackets from The Andover Shop, both off the rack and made-to-measure, do not arrive at the store with working buttonholes, but they can be added easily as an optional extra.
Figure 2: The characteristic buttonhole stitch is a mark of quality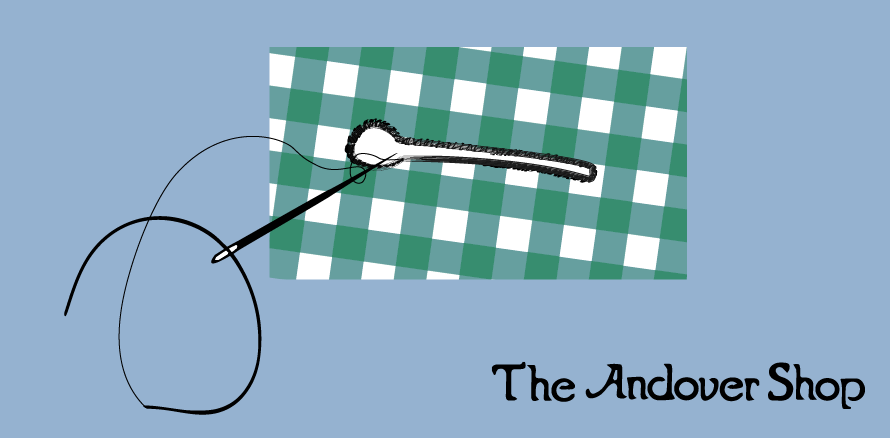 After a made-to-measure jacket arrives at The Andover Shop, the client is fitted to find the best sleeve length for them. The number of cuff buttons on your jacket is up to you, and our staff can advise you how many buttons will look best on your garment. After this fitting, the sleeve length is adjusted, then the buttonholes are marked, cut, and finished by our buttonhole specialist. She has been sewing buttonholes by hand for more than fifty years, and expertly outlines each buttonhole with thick silk or cotton thread in the characteristic interwoven buttonhole stitch.

With your hand-worked buttonholes completed, the choice of how to wear them is up to you. On a hot day, you might want to roll up your sleeves to get some fresh air, or open a button or two to increase ventilation inside your jacket. You might leave one button open as a subtle marker of your garment's quality. Or you might want to leave them buttoned up, content in the knowledge that this jacket with all its details was made precisely for you.
Figure 3: The Andover Shop offers a variety of buttons to choose from