As we've discussed in previous articles, traditional cold weather wear is almost always derived from the clothing worn by people performing manual labor out in the elements. The average sweater-wearer today is probably not managing a country estate or hauling in nets full of mackerel, but the durability and warmth of items like the Aran sweater will serve anyone well in the dead of winter.
The Aran sweater is derived from the guernsey or gansey, a type of pullover sweater worn by sailors from the island of Guernsey in the English Channel. From the 17th century onward, the warm and practical guernsey spread to coastal regions throughout the British Isles. The classic guernsey has a plain stitch, but as the garment was adopted elsewhere, it became more elaborate.
Figure 1: The Aran cardigan, made in Ireland for The Andover Shop.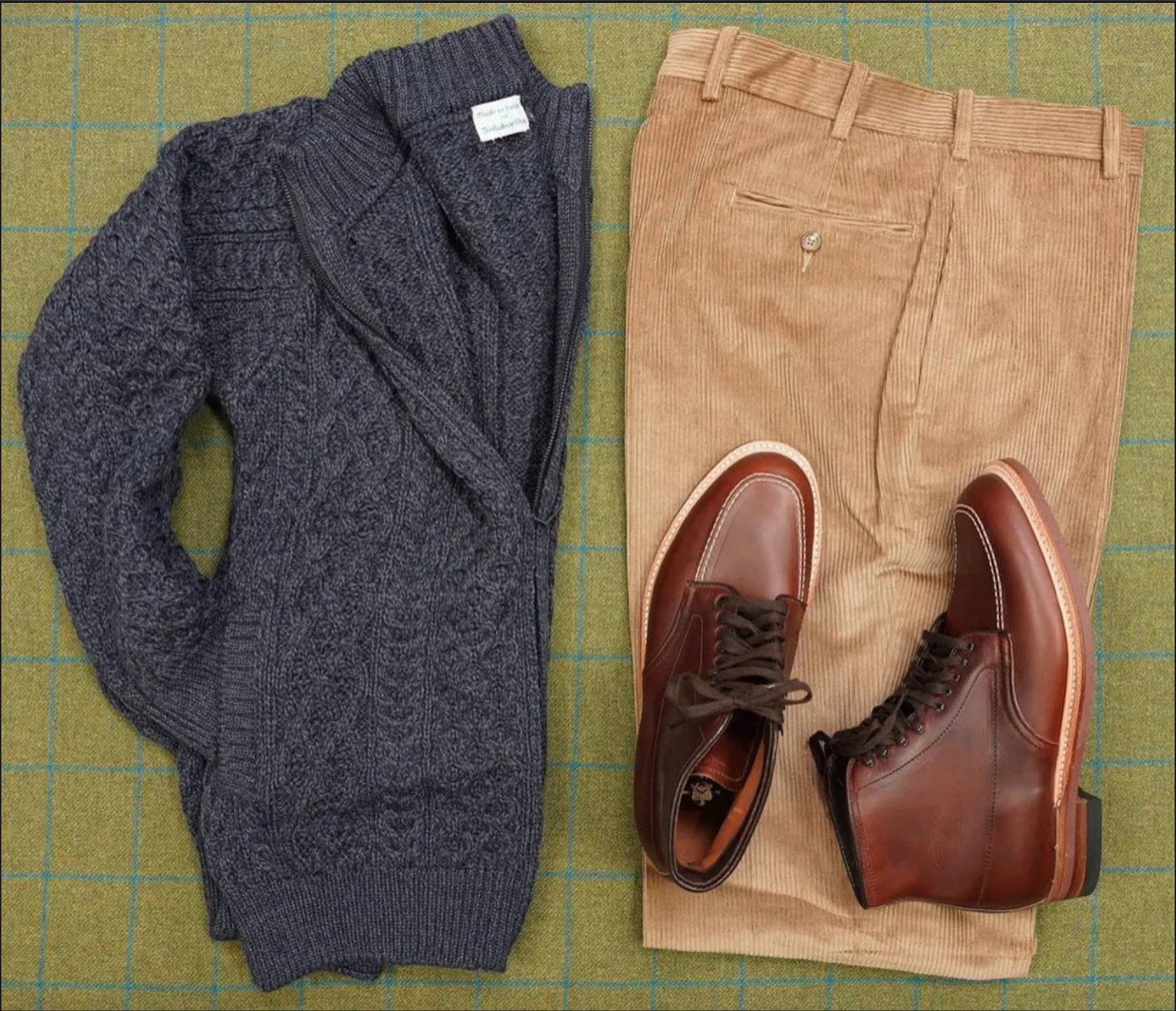 The Aran Islands lie off the west coast of Ireland, stretching across the mouth of Galway Bay. Living in a remote area, and exposed to storms sweeping off the Atlantic Ocean, the islanders took to the guernsey sweater to protect themselves from the elements. The guernsey, usually knitted in finer yarns, was adapted to the thick, hardy wool that was available on the Arans, and embellished with ornate cable and honeycomb stitches borrowed from the Scottish knitting tradition, resulting in the classic Aran sweater that we know today.
The remarkable complexity of the Aran knit has led to a number of variations within the general style. Certain knitting patterns were adopted by different families and clans on the Aran Islands, and became differentiated over time. It has been claimed that these intricate patterns are so individualized that they can be used to help identify the body of a sailor lost at sea.
Figure 2: Different clans produced their own unique knitting patterns.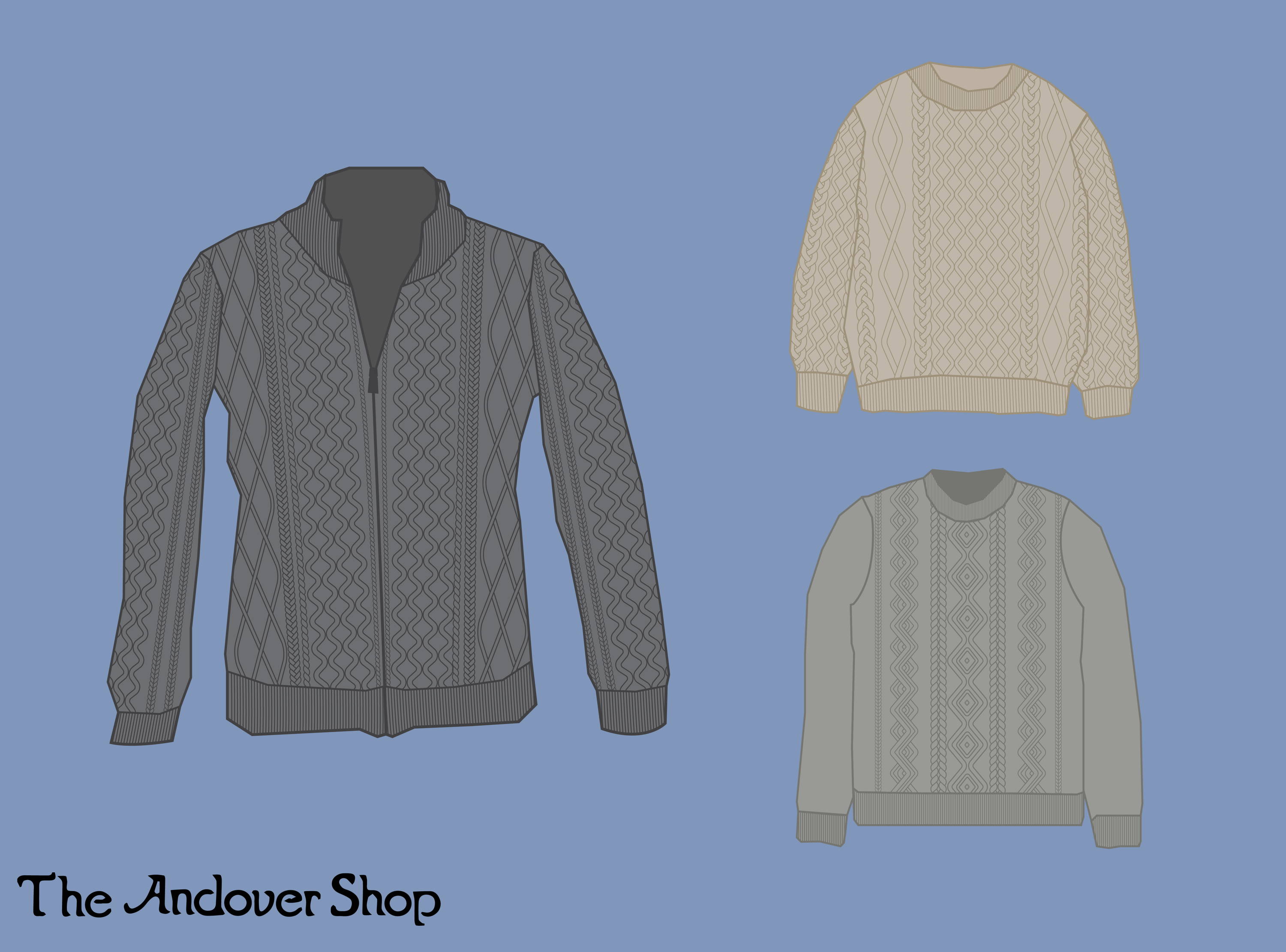 Traditional Wear, Modern Style
The Aran's popularity grew internationally between the 1940s and '60s, as knitting patterns and sweaters made for export were sold worldwide, and it has remained a winter favorite in the decades since. The complex honeycomb pattern of the Aran knit recently became quite popular after Chris Evans wore a handsomely distressed cream sweater in writer-director Rian Johnson's mystery thriller film Knives Out.
This winter, The Andover Shop is carrying a sweater that marries the classic hardy Aran design with easy-to-wear features like a zippered front and handwarmer pockets. Our Aran Cardigan, with it's thick knit and slim cut, is a warm and comfortable alternative to a light jacket, and ideal for layering on cold days. Feel free to contact either of our stores if you have any questions about sizing.
Figure 3: The timeless Aran style has been featured in films like The Thomas Crown Affair and Knives Out.