A Reliable and Versatile Wardrobe Staple
In the depths of winter we all have our rituals for bundling up before we head outside. We layer on sweaters, thick socks, heavy coats, and hats, before we brave the icy winds. As the weather warms up and spring arrives, some of those colder weather clothes will be packed away in the closet for next winter, while others will transition to multiple seasons with ease. A wool overshirt has its uses as a winter inner layer, a spring or fall outer layer, and a throw-on light jacket on cool summer nights.
Figure 1: The heavy wool CPO shirt transformed from sailor's daily wear to the iconic wool overshirt.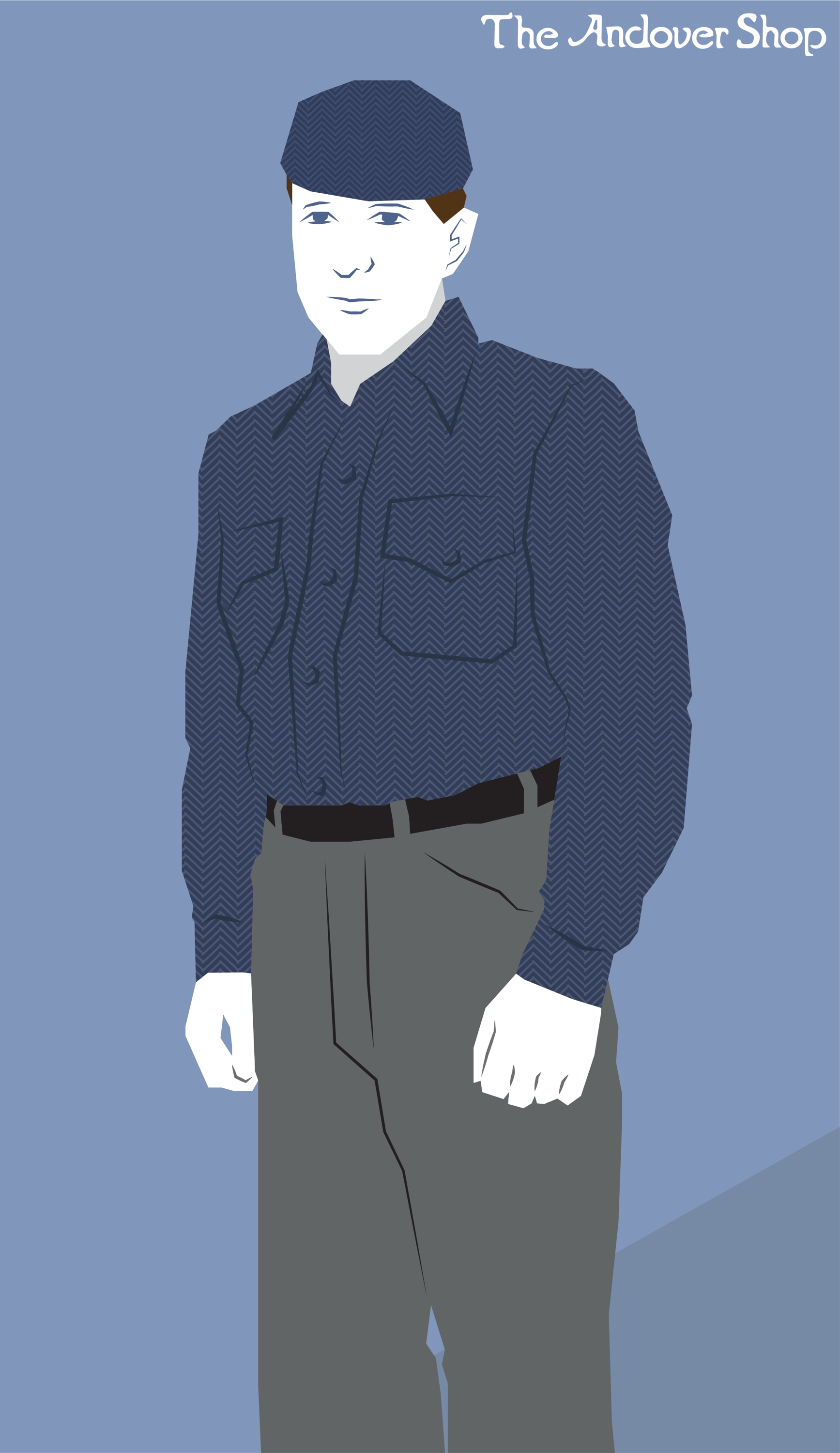 A Brief History of the Work Shirt
The modern overshirt has its origin amongst blue-collar workers at the start of the twentieth century. For laborers on farms, in cities, or on railroads, a loose fitting outer garment was necessary to protect their shirt from dust and soot. Cotton workwear garments took the form of canvas shop coats or the iconic French moleskin "bleu de travail" (work blues), while wool, an equally popular material, was particularly useful for laborers whose work exposed them to the elements.
In 1930, the US Navy began to issue a thick wool overshirt. Originally intended for Chief Petty Officers, it became known as the CPO shirt and was an immediate success. The CPO shirt was produced in a roomy cut, allowing sailors to layer it over their shirts and sweaters, as the wool shirt naturally repelled light rain and sea spray. The CPO made its way to the civilian population via military surplus stores; its warmth and casual good looks inspired similar products on the general market, though these would often use check and herringbone patterns instead of the CPO's standard navy blue.
Figure 2: Wool overshirts became popular among surfers and the surf rock subculture.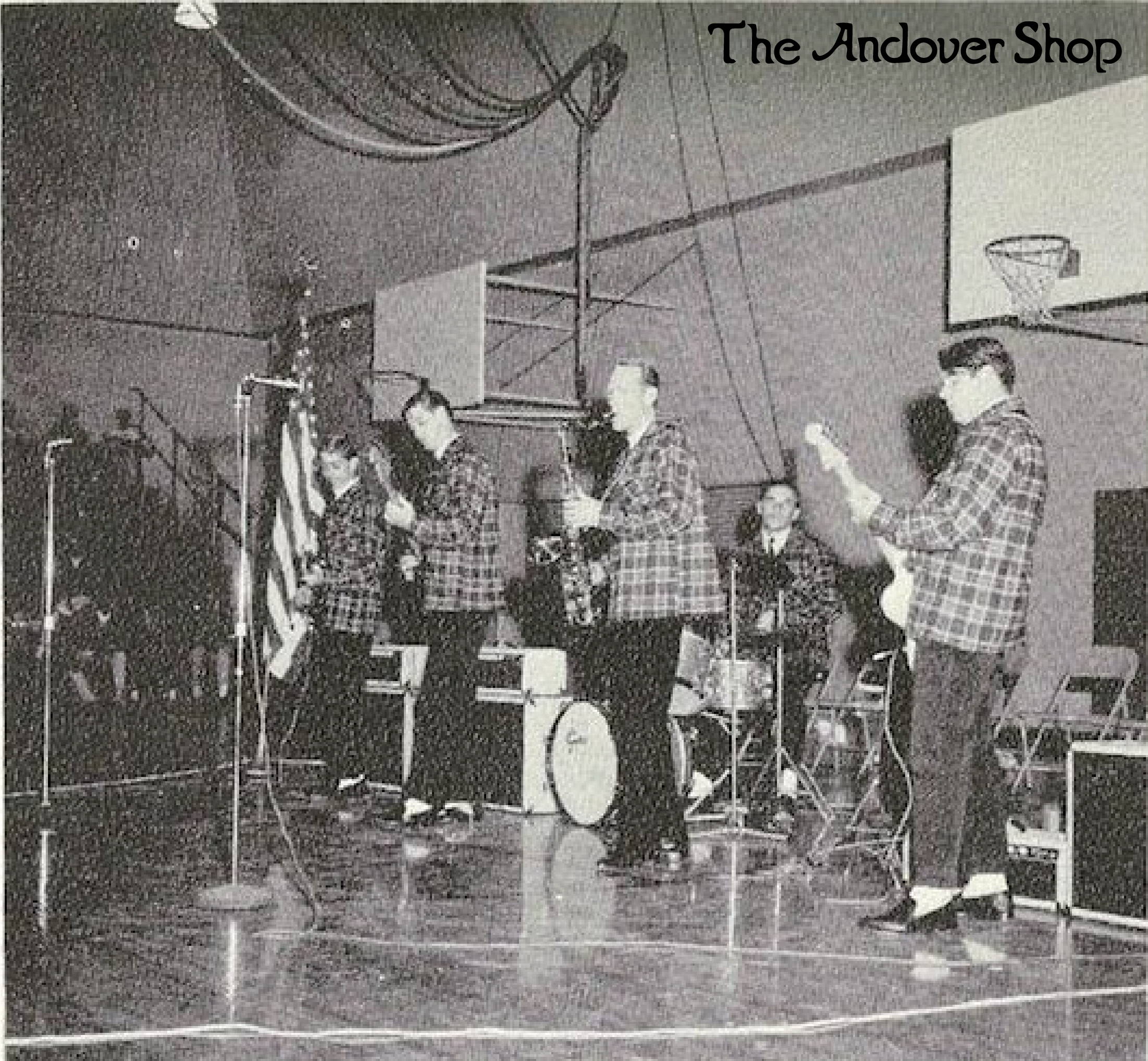 The Work Shirt in Modern Days
Originally intended for hunters and fishermen, these wool overshirts grew in popularity for many different communities. Surfers looking for a warm outer layer to throw on when they got out of the water adopted wool overshirts en masse, and they became a mainstay of surf culture in the 1960s. Years later, skateboarders picked up the style as the thick wool weave helped cushion them from falls. With the increased interest in workwear over the past couple decades, overshirts are more popular with the general public than ever.
The Andover Shop's Shetland Wool Work Shirt is a true successor to the classic wool overshirt. Produced in New England in robust British tweed, its straight cut and traditional full fit leave room for a thick sweater on a cold day. We produced several models in the same checks and herringbones popularized in the 1950s, and our made-to-order program allows you to choose from a variety of other classic tweed patterns to find the right fit for your wardrobe. Please reach out to either of our locations if you're interested in a wool overshirt for hunting, surfing, or just walking your dog.
Figure 3: The Andover Shop stocks our Shetland Work Shirt in a variety of tweeds.