We're all familiar with the quaint, brightly-colored checks of gingham fabric. Whether on tablecloths of your local bistro, or in Dorothy's dress in The Wizard of Oz, gingham has casual, All-American connotations that have made it a standard in menswear for generations. At The Andover Shop, as a bastion of traditional style menswear, we've carried Gingham throughout the generations. In today's post, we want to share a little of our expertise from a lifetime of learning and living the trade.
A Pattern of Practicality
Cotton has been cultivated in Southern Asia and Central America for more than 6,000 years. In the tropical climes of India and Southeast Asia, cotton was a natural choice for practical, breathable clothing. In a part of the world where many natural textile dyes were discovered and put into use, it's hardly surprising that these cotton clothes began to appear in brightly-colored, evenly woven patterns.
It is believed that the word gingham is derived from the Malay word genggang, meaning "ajar" or "separate." This aligns with the fact that the original versions of gingham, woven in Indonesia and Malaysia, were produced in simple, evenly striped pattern, where the colors did not cross or mix at all in the garment.
FIGURE 1: Gingham comes in a variety of pattern sizes and colors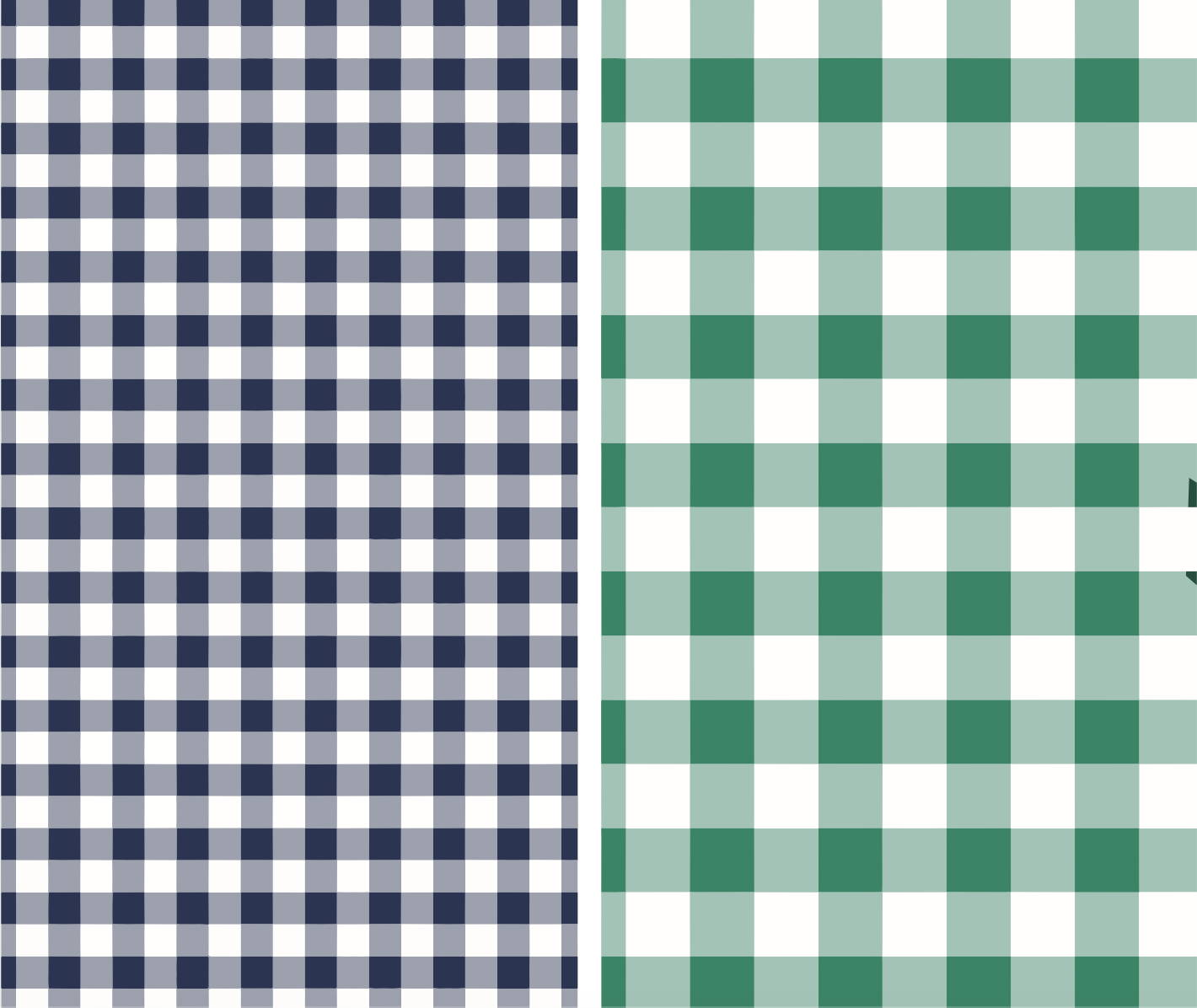 Factories Make Gingham A Popular Fabric
Cotton and textile dyes were valuable trade items leading into the 17th Century. In 1600, Elizabeth I of England created the East India Company to establish trade routes to Asia and provide more of these products for European markets. By the 18th Century, the increased availability of cotton thread and dyes allowed factories in Northern England to begin producing gingham in Europe. In the 19th Century, with large amounts of cheap cotton coming from India (now controlled by the British Empire) and the Southern United States, gingham became more popular and was adopted by all levels of society. During the same time, a fashion trend for plaid patterns resulted in textile factories in Manchester, England producing the evenly-spaced blue-and-white checked pattern that today we recognize as gingham.
The cheap, practical, and colorful nature of gingham kept it relevant through the 19th and 20th centuries. It was a common material for shirts, dresses, and household linens like curtains and tablecloths in the days of the Old West, establishing a comforting, down-home association with the pattern. By the turn of the 20th century, gingham fabric was a common material for children's playclothes, since the tough cotton fibers and colorfast dyes allowed repeated laundering. For the first half of the century, gingham remained associated with workwear, casual clothing, and rural settings.
FIGURE 2: Common Gingham items in the 19th and 20th century
Gingham Goes Global: A Cultural Classic
After the Second World War, gingham had a resurgence in popularity as fashion trends changed. American fashion began to spread worldwide and styles became less formal. In 1959, Brigitte Bardot wore a pink-and-white gingham dress for her wedding, adding an elegant connotation to the humble material. In the films From Russia with Love and Thunderball, James Bond (played by Sean Connery) can be seen in gingham shirts and swim trunks, mixing the pattern's casual tropical roots with globe-trotting european glamor.
In the decades since, gingham dress shirts have remained a staple of men's wardrobes. The evenly-spaced checks read as a solid color from far away, but offer a pleasant visual interest up close, and the familiar pattern can be worn casually or paired with a tailored jacket to add a summery feel to an outfit. A classic blue and white gingham shirt, worn with a pair of shorts or a suit and knit tie, can take you from a morning walk in the park to an evening dinner date with a relaxed and elegant style centuries in the making.
Figure 3: James Bond Makes Gingham A Cultural Classic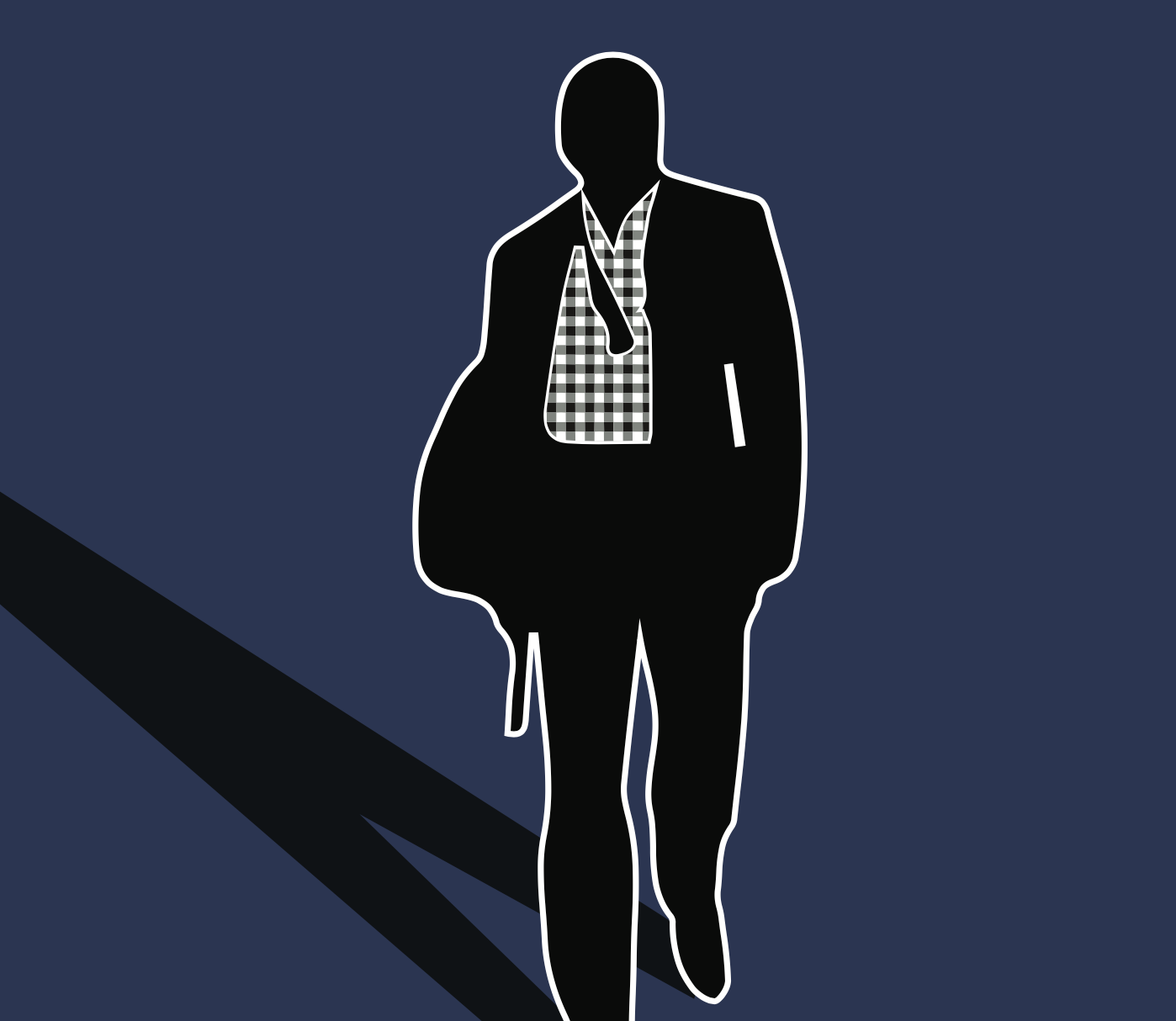 Gingham at The Andover Shop
The Andover Shop carries gingham shirts, face masks and other items in a variety of colors. See examples of what we have to offer below.