Camelhair Menswear: Look and Feel Luxurious
The cornerstone of menswear in spring and summer is a pair of khaki chinos, which are a hard-wearing piece in a neutral color which goes with everything. But when the weather shifts towards fall and winter temperatures and our standard trousers become grey wool or dark corduroy, that provides a chance to wear that neutral shade in other styles and materials, and there is no better example than camel hair.
The Bactrian Camel, which ranges from Turkey to Mongolia, has a stiff outer coat and a soft, insulating inner layer which keeps it warm on the steppes of Central Asia. The outer hairs are tough enough to be used for carpet backing and other heavy materials, while the inner layer can be spun into luxurious yarns that trap warmth on the coldest days.
Figure 1: Two hump Bactrian Camel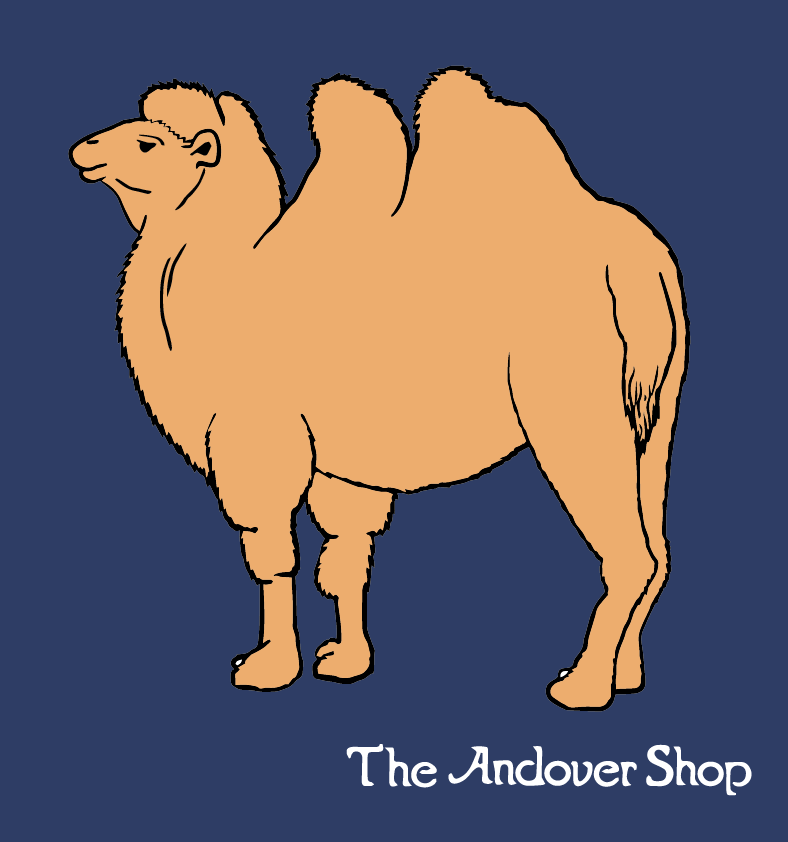 Camelhair Clothes for Fall and Winter
The material became popular in polo coats, large overcoats in the characteristic golden tan of undyed camel hair. Camel hair sportcoats became an alternative to a tweed jacket or a navy blazer, and their warm, neutral shade makes them easy to pair with flannel trousers or corduroys of almost any color.
In addition to being woven into the traditional flannel-like cloth, camel hair yarns can also be knitted into warm sweaters which are soft against the skin. The Andover Shop stocks two different cardigans in natural, undyed camel hair, as well as a navy blue cable knit sweater.
Figure 2: Cable knit sweaters in warm camel hair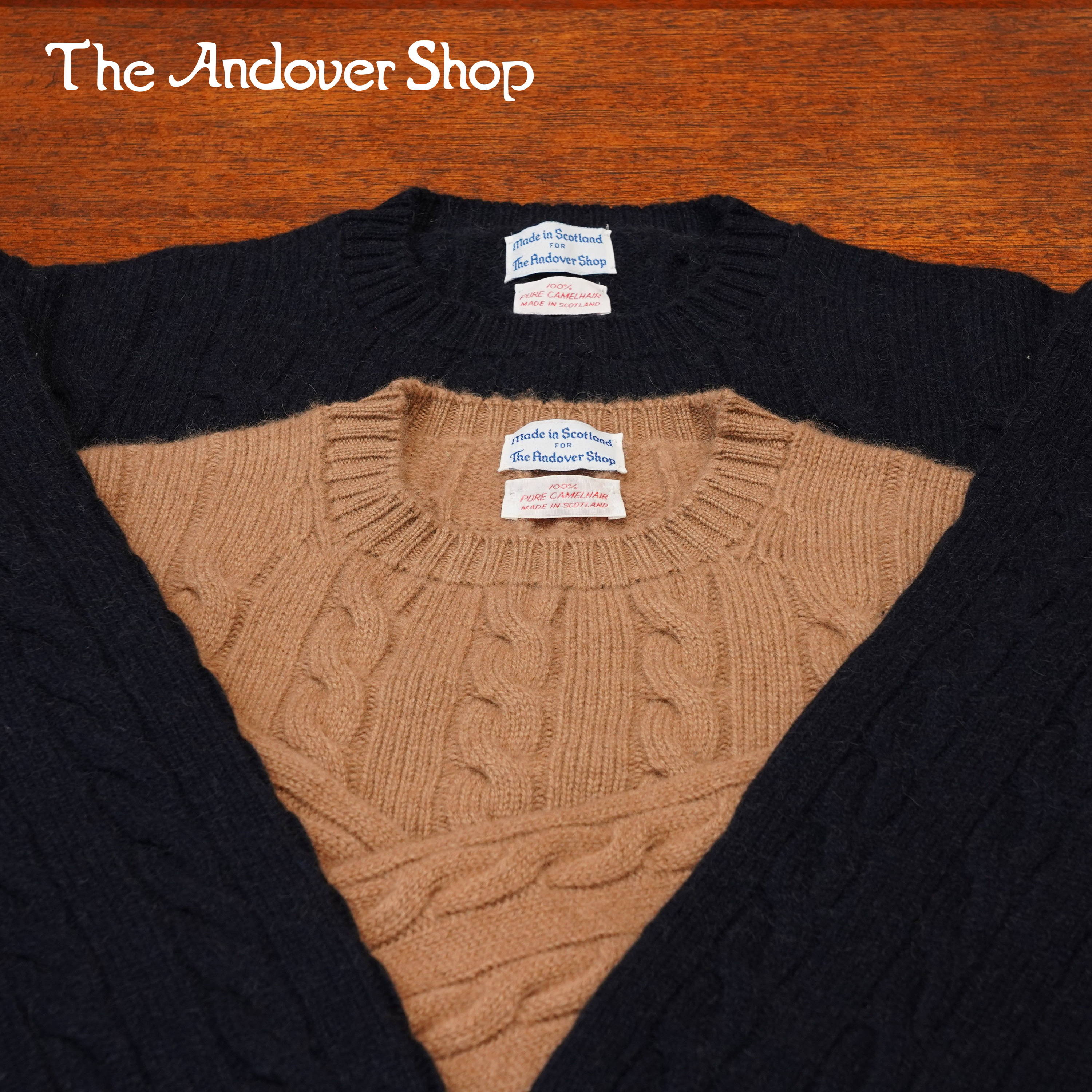 Tradition and Comfort: Camelhair at The Andover Shop
Woven in Scotland for The Andover Shop, both cardigans have brown leather buttons, a traditional accent with camel hair. The collarless cardigan is thin enough to be worn underneath a sport coat or rain jacket as an insulating layer. The shawl collar cardigan is made in a two-ply knit which is hardy enough to be worn on its own while walking the dog on a crisp fall morning or sitting by the fire in the dead of winter.
If you have any questions about our camel hair sweaters, or are interested in ordering a made-to-measure camel hair jacket, feel free to contact either of our locations and we will be happy to help.
Figure 3: Camelhair products available at The Andover Shop