A common assumption about menswear is that it all looks the same, that men dress in homogenous shades of blue and grey with little to differentiate them. Since opening in 1948, The Andover Shop has prided itself on challenging this stereotype, providing vibrant colors and interesting patterns in all its offerings.
Even for conservative dressers, one of the simplest ways to introduce some color to their wardrobe is with attractively patterned socks, and one of the oldest classic styles of these "fun socks" comes in a well-known pattern: Argyle.
Figure 1: Argyle vs. Check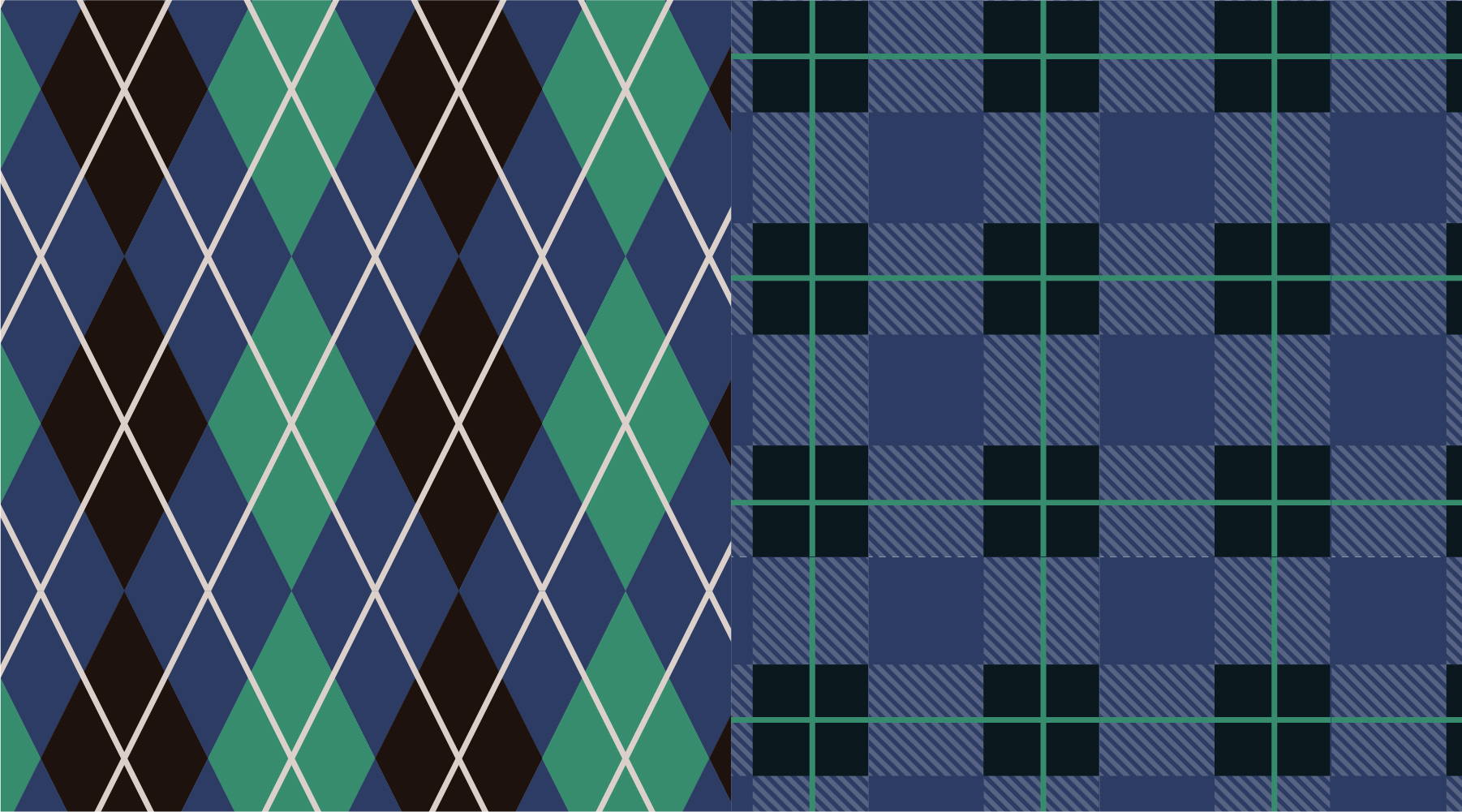 A Tale of Shooting Socks and Sweater Vests
Derived from the richly-patterned tartans worn by Scottish Highlanders, the Argyle pattern was introduced to the general public by the textile company Pringle of Scotland, which is still in operation today. Argyle reached the height of its popularity in the 1920s, becoming a worldwide hit due to the Duke of Windsor, a men's fashion icon of his day. The bright colors and Scottish association of the Argyle pattern made it immensely popular in sportswear such as shooting socks and sweater vests.
Figure 2: Classic Argyle Shooting Socks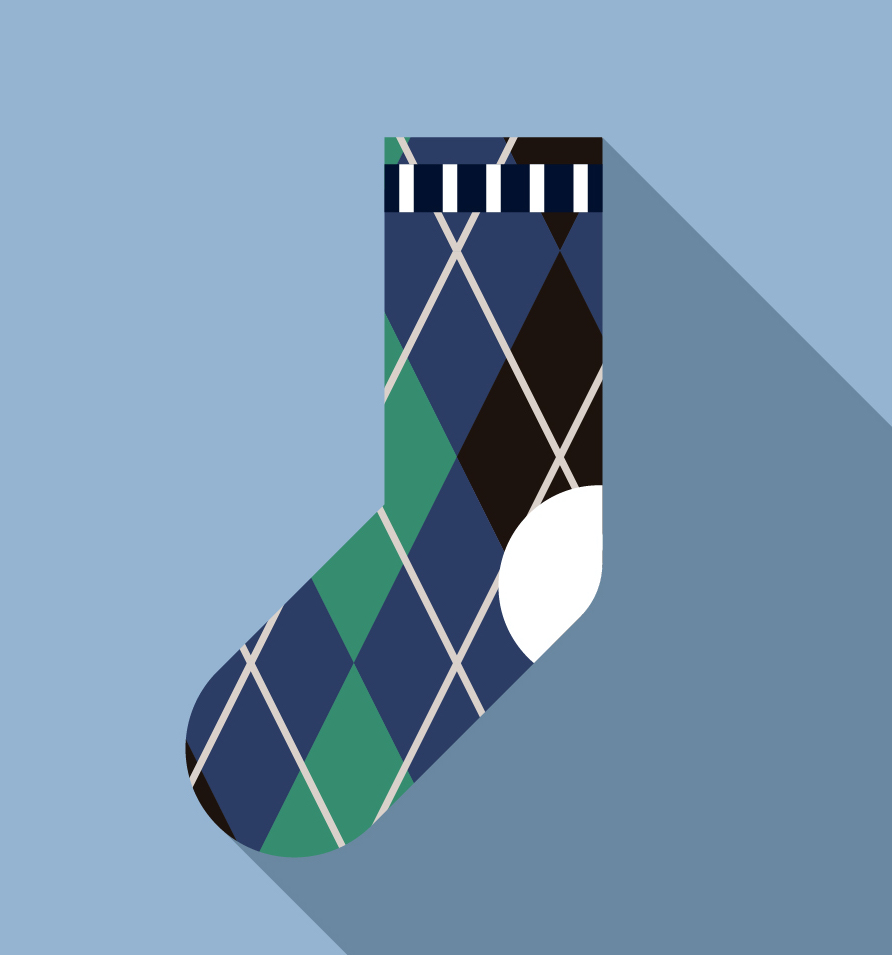 A Pop of Personality For The Modern Wardrobe
While Argyle sweater vests have fallen out of fashion, becoming associated with the loud attire of golfers like Payne Stewart, the pattern has remained a classic choice for vividly-colored socks and The Andover Shop is proud to offer a wide selection of Argyle socks under our own label. Made in Italian factories that have been producing luxury hosiery since 1970, our socks are knitted from a luxurious 90% wool yarn. The 10% nylon blend provides an added level of resiliency and allows the socks to be machine washed and dried, ensuring longevity and easy laundering. The Argyle patterns vary from a subtle beige and burgundy up to attention-getting orange and blue diamonds on a red field, providing a wide variety of shades and colors to fit any wardrobe.